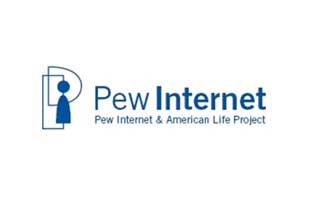 Back in July, the folks at Pew released the findings of another study in their Internet and American Life Project. The study entitled "The Audience for Online Video-Sharing Sites Shoots Up" contains many exciting new insights for marketers.
"Watching online videos on sites like YouTube is more prevalent than the use of social networking sites (46% of adult internet users are active on such sites), podcast downloading (19% of internet users do this) and the use of status updating sites like Twitter (11% of internet users do this).
Message to advertisers trying to reach the described "adult internet users" group: it's time to move your money away from Facebook and MySpace, and start working with YouTube and Hulu.
Personally, I think that Hulu tends to gain more from this finding because they have established the presence of advertisements in their video content with users. YouTube is a mix of self-made and professional work, and the small ads that pop up at the bottom are pretty annoying. However, YouTube has the tools in place for advertisers to see where their entire universe of content is moving. With this amount of "Long Tail" data at their hands, they might be able to effectively incorporate behavioral data on a new level.
"Nine in ten internet users ages 18-29 use video sharing sites, up from 72% one year ago."
I just find this fact stunning. There are only a few other nearly universal facts about internet users ages 18-29, like they have access to a computer or they breath oxygen. This finding raises some interesting questions.
1) How much investment in internet video is too much? Are we really ready to let Google control this universe?

2) Should businesses invest in creating their own video playing website like Fox and NBC have with Hulu? P&G presents TideTube?
3) Is this really the apex of internet use for now?