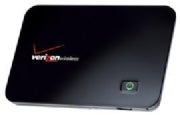 With the introduction of the
MiFi from Verizon
, we are about to witness the end of satellite radio. Why? Despite the fact that it was a good idea, satellite radio cannot provide the expansive and infinite content of the internet.
One of the main selling points for XM/Serius is commercial free music and talk for people who have to spend lots of time in their car listening to the radio to stay sane. With a MiFi in my car, my iPod touch can now stream podcasts and music from services like Pandora wherever I may be. (It sort of makes makes the iPhone a little silly now too, because the service plan costs less than an AT&T iPhone talk and data plan, but that's for another day.)
Back to the death of satellite radio. Whether you're a
long tail
type like me or a Britney listening pop junky like my sister, the internet gives users "on demand" listening capabilities. Until satellite radio introduces a product that's as easy to use as a net-top or an iPod touch with "on demand" capabilities, I have no reason to assume that XM/Serius will survive this new bit of technological convergence.